Why Sign Up? What Value will I receive and from Whom?
You're a fast-growing company but feel there's room for improvement or even things that you just don't know and aren't aware of.
Wayne has 20 years of entrepreneurship experience having started (3) companies. His latest company started 10 years ago is a virtual company that specializes in outsourced operations (i.e. customer service (Salesforce Help Desks, project management (i.e. implementation for end users), training and more.
With the success of this company Wayne started to give back to entrepreneurs and businesses as a SCORE Mentor, Executive Entrepreneur in Residence at a University, Startup America Judge, Startup America Coach, Business Prize Coach and Judge.
We are now able to reach more businesses with an initial operations assessment session. Long term there may be the opportunity for partnership when outsourcing operations.
First, start with this session and break down your business for us and we'll break down some possible solutions for you.
You ALSO can sign up as a annual client and meet with us once a month.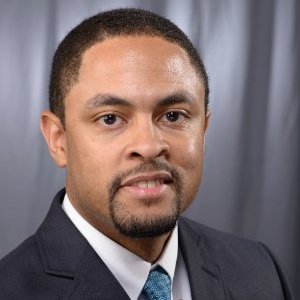 Wayne worked for a variety of organizations including the federal government, state government, and private companies in finance, health and operations. He received a bachelor's in communication and moved to South Beach, Miami after graduation. While in Miami, Wayne became further interested in entrepreneurship as his next passion and started his first business in music management. It was more of a lifestyle business that he did not take seriously; however, attending the Super Bowl Vendors meeting was an eye opener. There were other entrepreneurs and business owners selling products and services to the Super Bowl. 
Wayne wanted to take his next passion seriously and moved back to Maryland to attain his MBA, specializing in entrepreneurship. He started his second business and while he made some more progress, still didn't turn a profit. After several years, he started The WiseWe Company providing virtual operations support to other fast-growing companies in Software, Health and other industries. The business has been a success and the journey has inspired Wayne to give back to the community. Wayne has been a SCORE Advisor (score.org), Executive in Residence (University of Baltimore), Startup Maryland Coach, Startup Maryland Judge, Attman Business Prize Competition Coach and more.
Wayne was also inspired to introduce the Win@Life Entrepreneurs brand to share free and low-cost resources with aspiring entrepreneurs. The Win@Life brand currently includes a podcast, clothing, training, coaching and other digital products.
Your intake form has been submitted. Check your email for a copy of your responses. If you're accepted, you'll receive an email with a link to checkout.
Frequently Asked Questions


How do I schedule my appointment?
Upon purchasing coaching, you'll receive further instructions on how to book a time for your appointment.
Can I purchase coaching more than once?
Absolutely! If you find yourself in need of coaching more than once, simply purchase the coaching again.